Our People
Our people are very important to us, as is making certain we provide you with the best possible professional financial advice. Below is a short biography for each of our colleagues together with their contact telephone number. For further contact details please see our "Contact Us" page.
---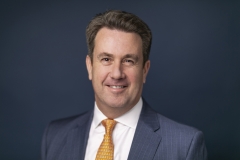 Nick Swartout, Chartered Financial Planner & Managing Director
Tel.
01276 855717
Email.
nick.swartoutbraywealth.com
As a Chartered Financial Planner Nick is passionate about financial planning and gets great pleasure in helping clients build and secure their financial futures. In addition he takes great care to tailor the advice he gives and strives to deliver the best outcome for every client no matter what the situation. Nick is a proud member of the Personal Finance Society and holds many other Chartered Insurance Institute qualifications.
Outside of work Nick enjoys helping others and has supported the Openwork Foundation over the last 6 years by completing various cycle challenges and in 2015 along with Ken Bray cycled from the offices in Chobham to Paris raising money for this wonderful cause.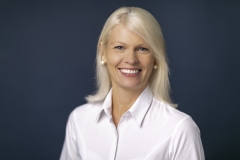 Lucie Bray, Director
Tel.
01276855717
Email.
lucie.braybraywealth.com
Lucie has been a Director of the company for many years and spent her time focusing on her young family . In 2017, Lucie took on a more active role and oversees our social media and communications. She works closely with Nick on our marketing campaigns and client experience journey.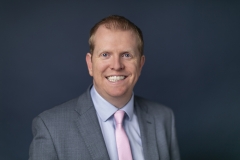 John Findlay, Financial Planning Consultant
Tel.
01276 855717
Mobile.
Email.
john.findlaybraywealth.com
John is a Financial Planner who has over 10 years' experience of helping clients meet their financial goals. He provides a friendly and honest service and works to ensure that clients make the right financial decisions throughout their working life, into retirement and beyond.
John joined the practice in the summer of 2015 with a goal of helping clients make the most of their money, to lead the best lives they can. John has already helped a number of people make the switch from working to financial independence and looks forward to helping many other people maximise their wealth and enjoy financial independence in the future.
John lives in Chobham with his wife Faye and their daughter Paige. He will be helping clients with their long term planning for many years to come.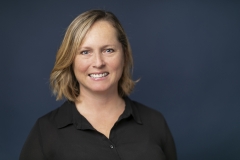 Katie Maslowski, PA to Directors
Tel.
01276 855717
Email.
katie.maslowskibraywealth.com
Katie has worked within financial services since 1990 and has vast experience within the industry working within large corporate environments and now within the Advisory space. She left Aegon after 16 years' service and joined Bray Wealth Management in September 2013. Her role within Bray Wealth Management is varied providing operational support to the Directors as well as working with the Advisers and Admin Team.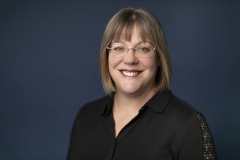 Alison Collins, Technical Administrator
Tel.
01276 855717
Email.
alison.collinsbraywealth.com
Alison has worked in financial services since the start of her career in 1990 and has extensive experience in the management and delivery of a broad range of administration and operational activities. Following a diverse career at Barclays Bank she joined Bray Wealth Management in 2014 to help look after the clients alongside the financial planning team.
Having developed in her role she is now an integral part of the team supporting the Financial Planners with their day to day technical administration. Providing good client outcomes is key and Alison understands the importance of establishing good client relationships and aims to provide an outstanding experience for our clients.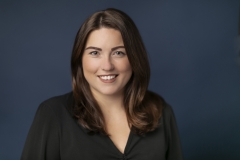 Zoe Carpenter, Technical Administrator
Tel.
01276 855717
Email.
zoe.carpenterbraywealth.com
Zoe has been working in financial services since 2012 and brings her comprehensive customer service background to Bray Wealth Management following her varied career at Lloyds Banking Group. Zoe joined the team at Bray to further her development & understanding of the financial planning process and wanted to use her extensive customer service experience to provide good client outcomes.
Zoe supports the Financial Planners with their day to day operational duties whilst providing a friendly and professional customer journey throughout.
In her spare time Zoe enjoys socializing with her friends and family, traveling and going to the cinema.
Julia Dillon, Mortgage & Protection Processing Manager
Tel.
01276 855717
Mobile.
07971 569951
Email.
julia.dillonbraywealth.com
Julia has worked within financial services since 2002 and she brings her specialist knowledge and expertise of mortgage planning to the business. She is the holder of the Certificate in Mortgage Advice and Practice (CeMAP) and since joining Bray Wealth Management in January 2018, supports Nick in meeting clients mortgage and protection needs.
Julia provides technical and research services as well as processing of our clients' applications. She has an extensive customer service background and takes pride in delivering an efficient, professional and friendly service.
In her spare time Julia likes to spend time with her family, exercise and travel.